Our investors have a deep understanding of the renewable energy industry and a commitment to a decarbonization strategy
Infratil is a New Zealand-based, active global infrastructure investor. Infratil's focus is on investing in "ideas that matter" and behind long-term mega trends, with significant investments across the digital infrastructure, renewable energy, healthcare and airport sectors. This is represented by a globally diverse portfolio of assets across New Zealand, Australia, the United States, Europe, the United Kingdom and Asia.
Infratil is listed on both the New Zealand and Australian Stock Exchanges (IFT.NZ, IFZ.AX) and currently owns assets in excess of NZ$9 billion.

The NZ Super Fund invests money on behalf of the New Zealand Government to help pay for the increased cost of universal pension entitlements in the future. By doing this the Fund adds to Crown wealth, improves the ability of future Governments to pay for universal pensions, and ultimately reduces the tax burden on future New Zealanders. A long-term, growth-oriented investor, the Fund has around NZ$58 billion in assets. The Fund is managed by a Crown entity, the Guardians of New Zealand Superannuation.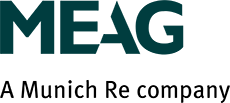 MEAG manages the assets of Munich Re and ERGO. It has representations in Europe, Asia and North America and offers its extensive know-how to institutional and private customers. MEAG currently manages assets to the value of around € 305 billion, around € 55 billion of which in its business with institutional investors and private customers.
MEAG invests in alternative assets in North America on behalf of Munich Re group and other non-US institutional investors. MEAG's most recent infrastructure equity investments in the US comprise investments into renewables development platform Longroad Energy Holdings, various operating renewables assets and acquisitions via its parking platform Interpark and its water platform SWWC, as well as New York's Astoria Energy Partners and Long Beach Container Terminal.

Longroad Energy Partners, L.P. was founded in 2016 and is managed by Paul Gaynor, Michael Alvarez, Peter Keel, and Charles Spiliotis.